Does your hardwood floor look tired? Is the varnish worn in some places, dull in others? Do you want to renew it so that all the richness of the wood can be enhanced?
We perform maintenance operations to bring your solid wood flooring back to life and give it a new look.
Using the latest products and equipment, we guarantee you an impeccable result for your floor.
FOR 70 YEARS IN THE INSTALLATION, SANDING AND FINISHING OF FLOORS!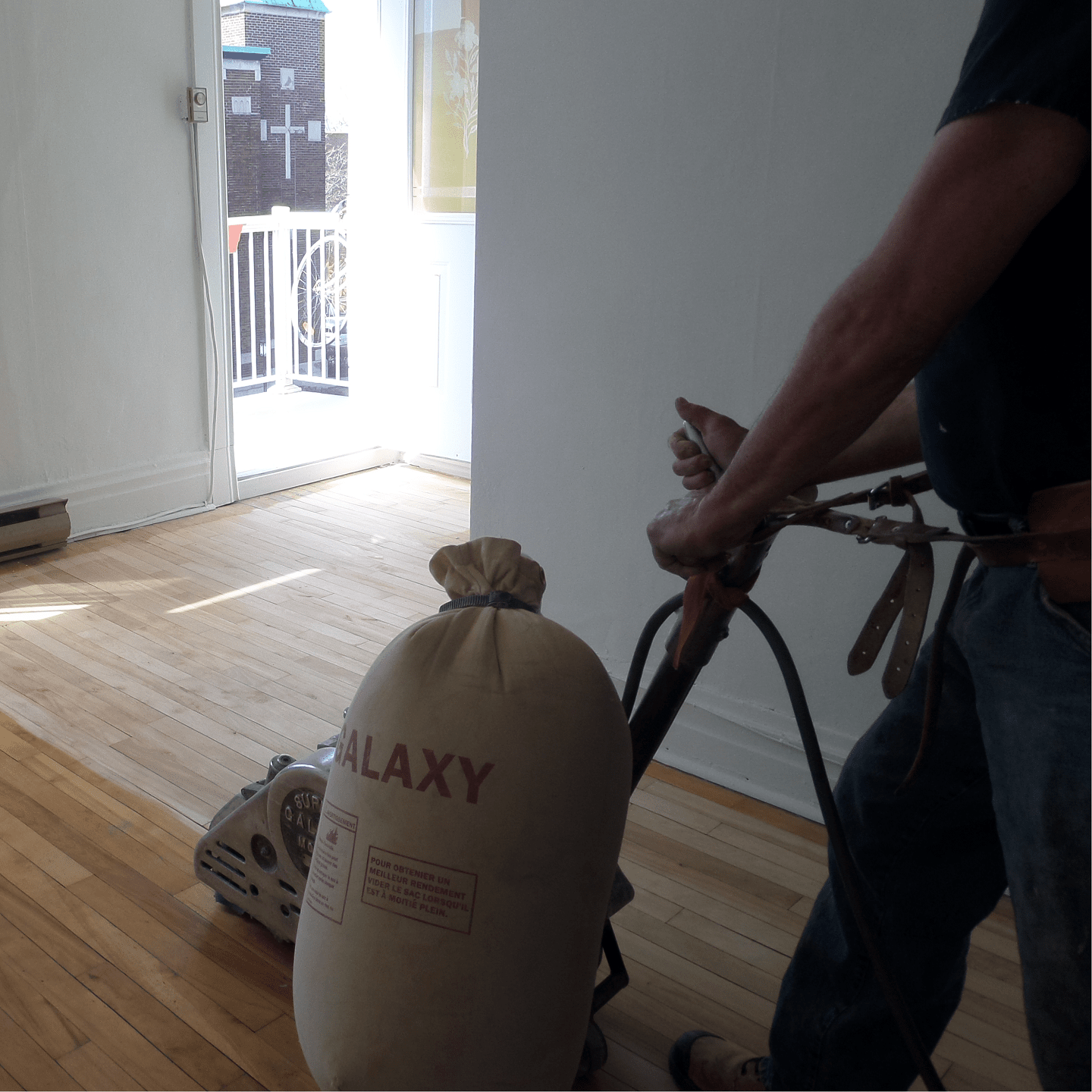 Hardwood floors undergo natural ageing due to several factors. Whether it is climatic constraints (sunlight, humidity) or natural wear and tear due to repeated use, it is normal for your flooring to lose its lustre.
Sanding is a maintenance operation consisting of removing a thin layer of flooring to remove scratches and other signs of wear.
Thanks to our expertise and our high-performance sanders, we can sand your solid wood floor to restore its original beauty.
We guarantee you a dust-free (98% of the dust absorbed) and fast sanding. Once this step has been completed, our parquet-sanders can proceed with the installation of varnish or stain.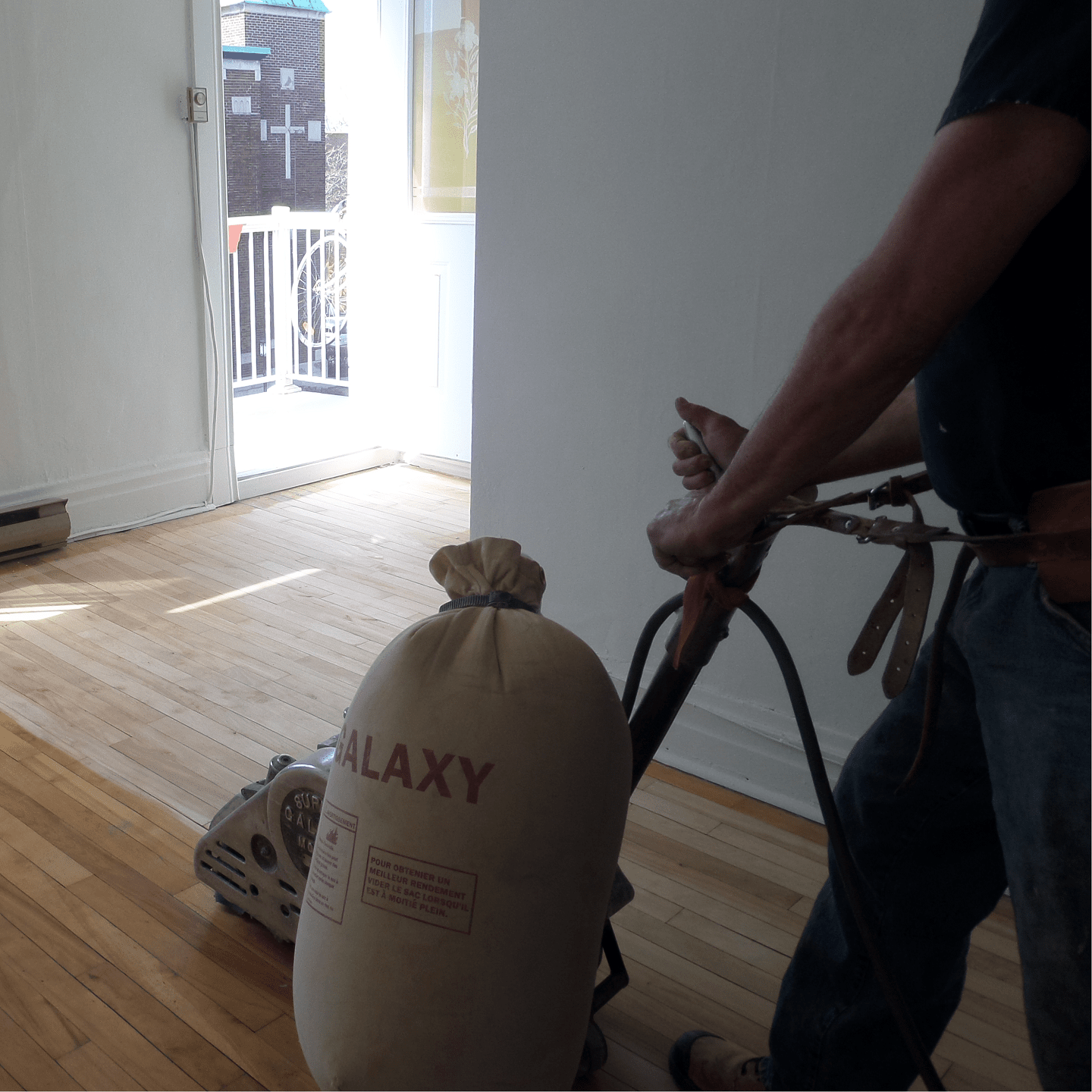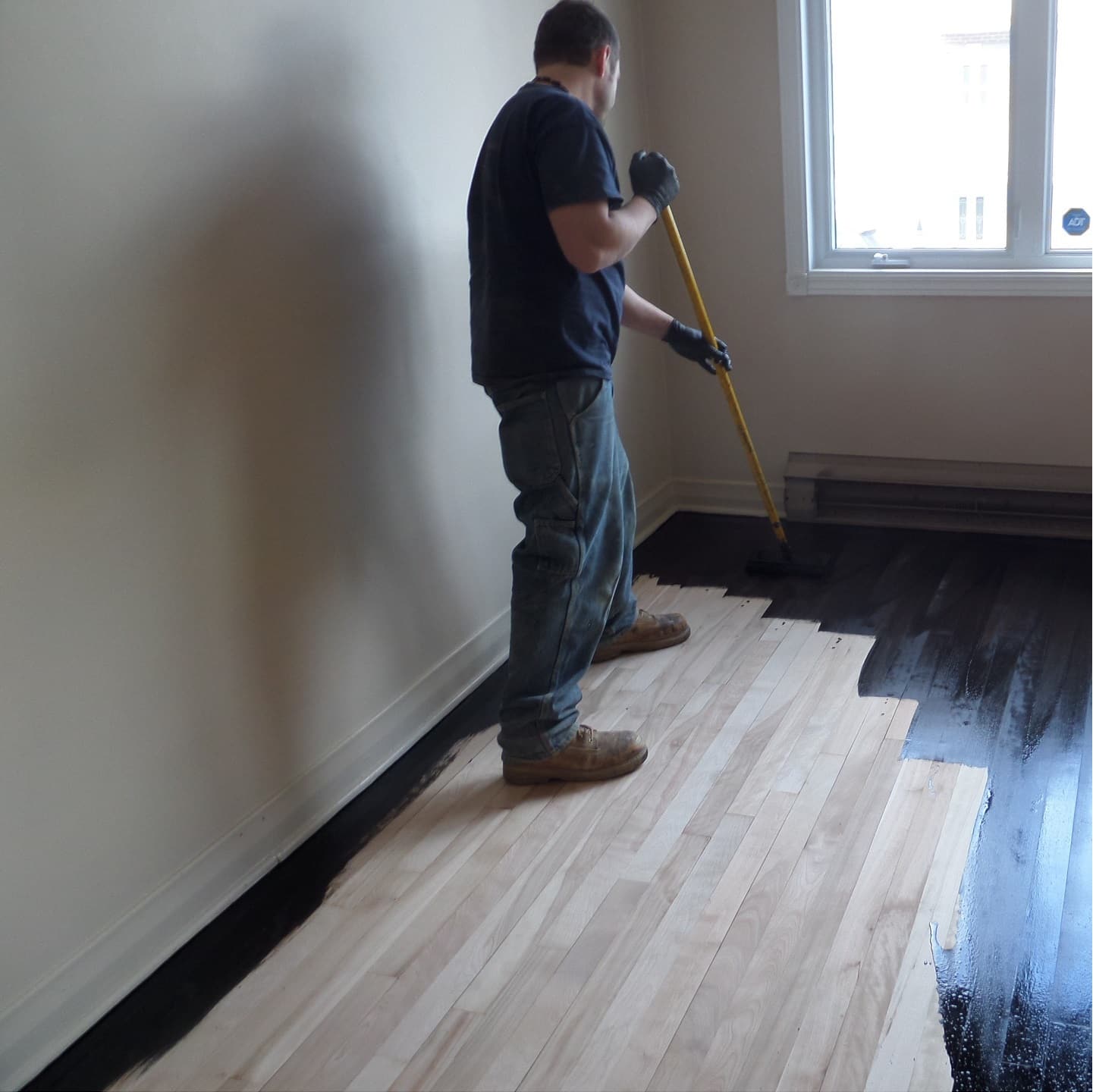 VARNISHING AND STAINING FLOORS
The colour of your wood floor is dull or no longer matches your decor? Call on our specialists to stain your floors.
Sablage Bergeron Inc. is a master in the field of hardwood floor staining. You choose the color you want for your floors and our experts will make your wish come true!
The final result will be up to your expectations. Semi-gloss or satin, you only have to choose the varnish finish!
In addition to preventing yellowing, staining enhances the beauty of your floors and stairs.
Whether for rough wood floors, hardwood stairs or an existing floor requiring a new look, our specialists use a range of products for the preparation and staining of these surfaces.
Staining a hardwood floor and/or a staircase no longer holds any secrets as far as the team at Sablage Bergeron Inc. is concerned.
OUR FLOOR FINISHING PRODUCTS
The days when refurbishing a hardwood floor was an ordeal are a thing of the past due to, among other things, the appearance on the residential market of high-performance water-based varnishes.
No need to leave the house for a few nights, no need to remove all unprotected food from the house in order to avoid contamination, and no need to endure an unpleasant odour for a long time when it is time to sand and varnish a hardwood floor.
Our finishing products are recommended for commercial and residential use. They are used in areas with a lot of traffic.
The latex finish is a high-end finish and is certified ecological. This varnish offers an exceptional finish and high resistance to scratches and daily use.
In addition, it allows residents and visitors to remain on site during the work without being disturbed by the odour (neutral odour). It has anti-yellowing properties, dries quickly and is easy to clean.
The mono-component formula means superior durability and the ability to resist fading in high traffic areas. Finally, the latex finish has no flash point (no fire risk) and is not harmful to your health.